#265 Breathe on Me, Breath of God
Words by Edwin Hatch, 1878 (1835-1889)
Music by Joseph Harker, 1914 (1880-1970)
<![if !supportEmptyParas]> <![endif]>
Breathe on me, breath of God,
Fill me with life anew,
That I may love what Thou dost love,
And do what Thou wouldst do.
Breathe on me, breath of God,
Until my heart is pure,
Until with Thee I will one will,
To do and to endure.
Breathe on me, breath of God,
Till I am wholly Thine,
Until this earthly part of me
Glows with Thy fire divine.
Breathe on me, breath of God,
So shall I constant be,
And live with Thee the perfect life
Of Thine eternity.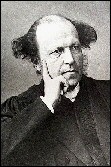 Edwin Hatch, the author of this hymn, was born in Derby, England, in 1835. In 1878, "Breathe On Me, Breath of God" was published as a hymn for ordination. These six words that begin each stanza recall the words of Jesus to His disciples when He appeared to them in the evening of the day of resurrection: "He breathed on them, and saith unto them, 'Receive ye the Holy Ghost'." (John 20:22)
Composer Joseph Harker was born in 1880, also in England. He loved the deeply spiritual words of this hymn and wrote the tune to suit them in 1914. Harker was a Seventh-day Adventist minister, a poet, and a musician. He died in Reading, England, in 1970.